Table Of Contents
Refunds and Returned Payments
Refunds and Returned Payments
Our refunds are issued on a case-by-case basis for each individual group. To request a refund, please contact support@memberplanet.com. Be sure to include your group name, member's name, amount of payment, the date of the payment, and the amount of the refund.
Enterprise Clients: How to Issue a Refund
Partnership and Enterprise clients are able to issue full or partial refunds from their admin dashboard. If this feature is enabled on your account, follow the steps below:
On the left navigation bar, click

Reports

A list of transactions within your group will be listed, which you can sort by date or filter using the Quick Filter menu at the top.
Select the person you're issuing a refund to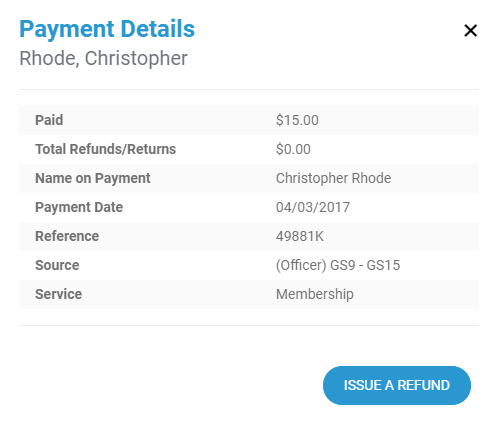 On the payment details screen, click Issue a Refund
Add any refund notes
Select the method of refund and click Submit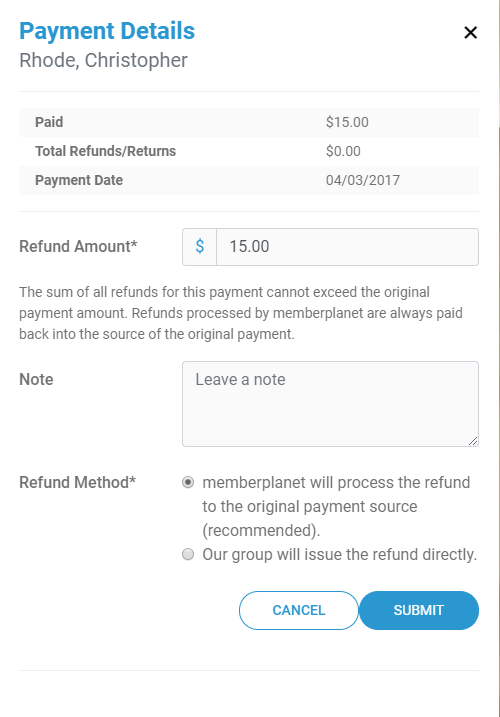 Note: This feature must be enabled for you to continue
If you are an Enterprise client and this option is not yet activated on your account, please contact support@memberplanet.com to request that it be added.